Anote's Ark
Austrian premiere!
CA, 2018, 77 min, English and Kiribati with English subtitles
Regie: Matthieu Rytz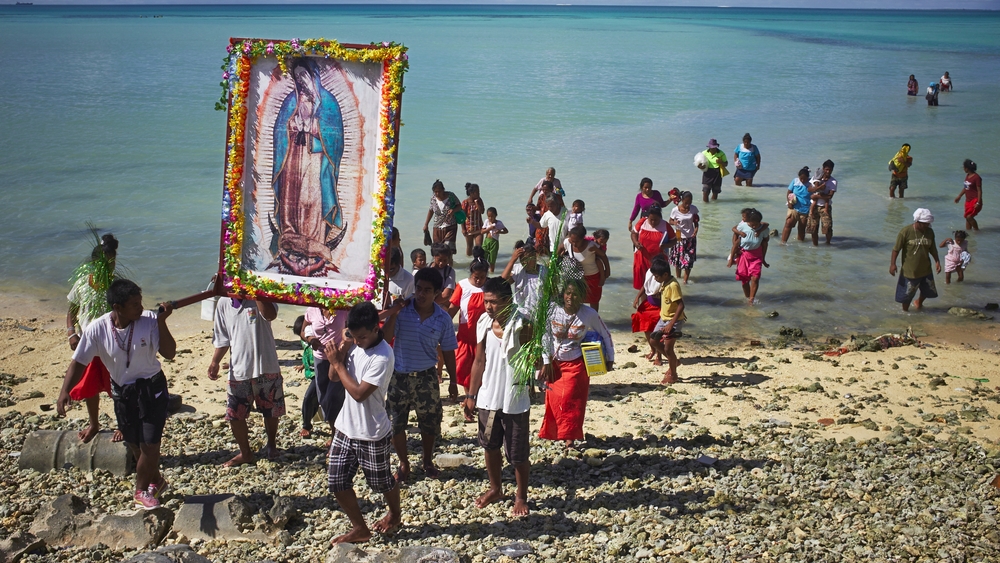 Sonntag
4. November
18:00
---
FILMGESPRÄCH
mit Aktivist*innen von System Change, not Climate Change
---
CO-PRÄSENTIERT VON
this human world & Oikos Graz
---
---
What happens when your home is swallowed by the sea?
With the harsh realities of climate change looming, the low-lying Pacific nation Kiribati must find a new solution for the survival of its people. With sweeping cinematography, Anote's Ark interweaves two poignant stories. Anote Tong, endearing president of the island, races to find options – advocating in international climate negotiations and even investigating building underwater cities. At the same time, warm and sharp-witted Sermary, a young mother of six, tackles every struggle with humour. She must decide whether to leave the only culture she knows on the island and migrate to a new life in New Zealand.
First-time filmmaker Matthieu Rytz sharply captures the next evolution in the shifting dynamics of climate change – one where borders, technology, global treaties and activism are urgent and can change daily life as we know it. This portrait of the Kiribati people exudes strength of character and grace as they confront the inevitable change they are facing head-on.
"…a breathtaking tour of a paradise on earth…Rytz captures the magnitude of the beauty of the atoll nation of Kiribati, its people, and their indigenous way of life through stunning imagery…" – Catalyst Magazine
"…expresses the urgency of the situation by capturing the scale of Kiribati and its plight with awesome power…Anote's Ark creates a compelling study of one man's plight to fight global warming and our collective need to respond. If not, the forecast sees billions of people adrift without a paddle. How much higher must the water rise?" – POV MAGAZINE
World premiere: Sundance Film Festival 2018
Awards:
Best Feature at the Philadelphia Environmental Film Festival 2018
Special Mention in the International Documentary competition section at Los Angeles Asian Pacific Film Festival 2018
Sustainability Award at Thin Line Film Festival, Texas 2018