Chasing The Thunder
European premiere!
US, 2018, 98 min, English OV
Regie: Mark Benjamin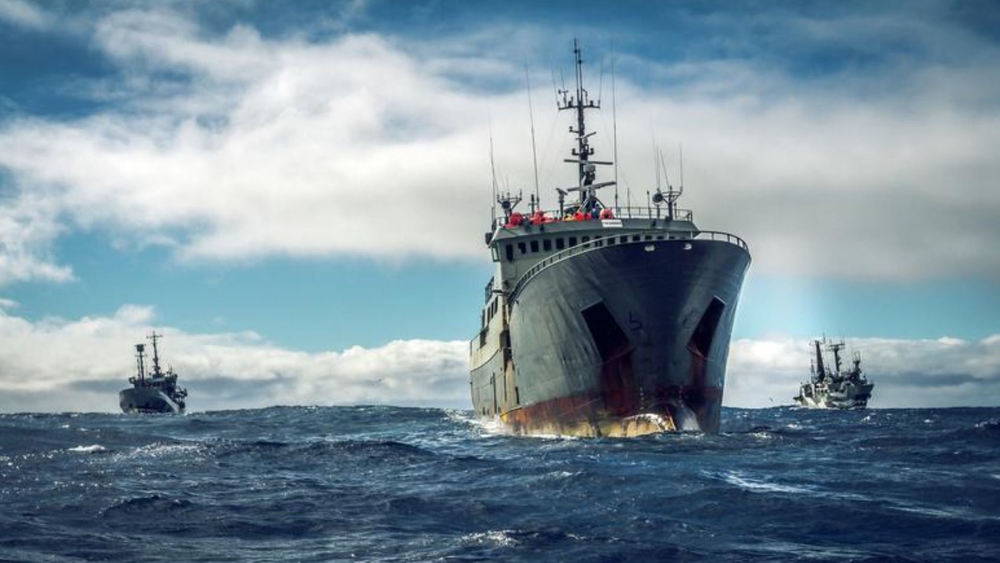 Dienstag
6. November
20:30
---
FILMGESPRÄCH
with film subject captain Peter Hammarstedt of Sea Shepherd as well as Sandra Kollegger and Robert March (Sea Shepherd Österreich)
---
CO-PRÄSENTIERT VON
Dokuabende Graz & Sea Shepherd Österreich
---
---
Generally, when most people think of organized crime, they associate the term with drugs, illegal arms sales, human trafficking and the like. A key part of this portfolio, it turns out, is illegal fishing. Using the most environmentally damaging gear and employing unsustainable fishing practices, these poachers rake in huge profits while causing incredible damage to some of the world's most important and fragile ecosystems. Into this lawless milieu has stepped Sea Shepherd, infamous conservationists who, aboard a small flotilla of ships, have made it their mission to stop these criminal fishing operations by any means necessary.
Emmy-nominee Mark Benjamin's action-packed real-life crime drama Chasing the Thunder takes us on a thrilling high seas adventure as the crews of two Sea Shepherd ships sail across two seas and three oceans and travel over 10,000 miles in a mammoth effort to shut down the most notorious of these illegal poaching vessels, the Thunder. In a dangerous game of cat and mouse, the ships maneuver through an obstacle course of giant ice floes, endure a cyclone like storm, face clashes between opposing crews and nearly collide in what becomes the longest pursuit of a poaching ship in history.