The Guardians
Austrian premiere!
US, 2018, 70 min, Spanish with English subtitles, English
Regie: Tessa Moran, Ben Crosbie / Musik: Calexico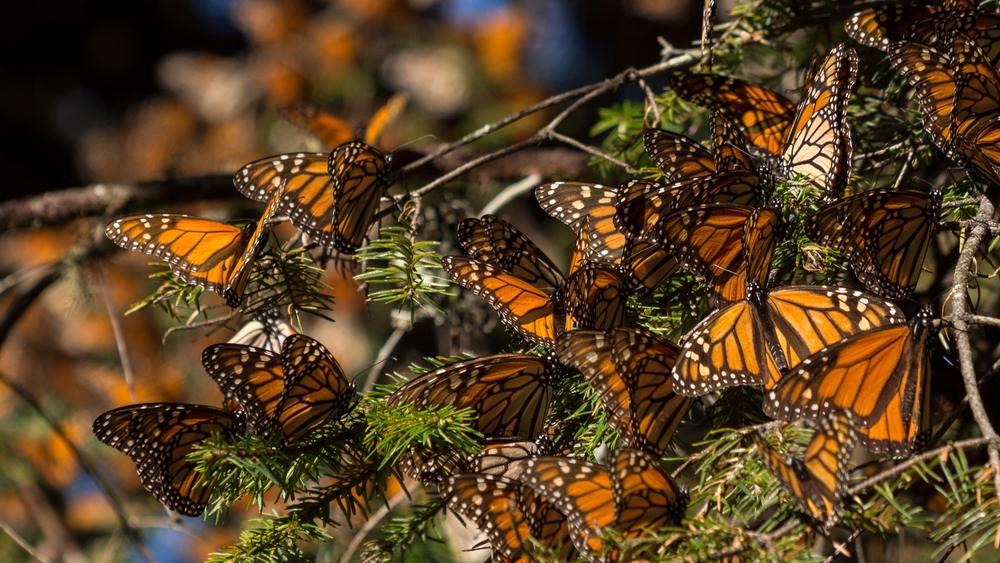 Samstag
3. November
18:00
---
FILMGESPRÄCH
with filmmaker Tessa Moran (via videostream)
---
CO-PRÄSENTIERT VON
Südwind Steiermark
---
---
A visually dazzling meditation on the delicate balance between human and nature, The Guardians elegantly interweaves the lives of the iconic monarch butterfly with an indigenous community in Mexico. Both depend on the same ancient forest for their survival and now face an uncertain future.
Migrating 3,000 miles to hibernate in the towering Oyamel fir trees, the monarch population faces collapse, hitting a record low of 33 million, down from 1 billion just twenty years ago. In the valley below, the people of Donaciano Ojeda must carve out a sustainable future in their ancestral lands now part of the protected Monarch Butterfly Biosphere Reserve. Once loggers of this forest, they've made a radical decision to stop and to regrow it instead. Santos, a charismatic avocado farmer and Aristeo, a philosophical tree caretaker are the storytellers of the community as they face new threats of illegal logging, internal divisions, and their own mortality.
Shot over three years, this intimate documentary by Emmy-nominee Ben Crosbie and Tessa Moran takes viewers on a cinematic journey through the butterfly dense mountaintops of Michoacan as the community works to build a sustainable path forward. Rarely has the communion of human and nature been told in such an evocative and surprising way, leaving viewers with a new perspective on the ecological challenges facing us all.
"Fascinating story…breathtaking imagery" – Cinapse
"An eye-opener" – Lincoln Brower
"A compulsively watchable film" – From the Front Row