Elephant Path
Njaia Njoku
Austrian premiere!
US, 2018, 52 min, English and Sangho with English subtitles
Regie: Todd McGrain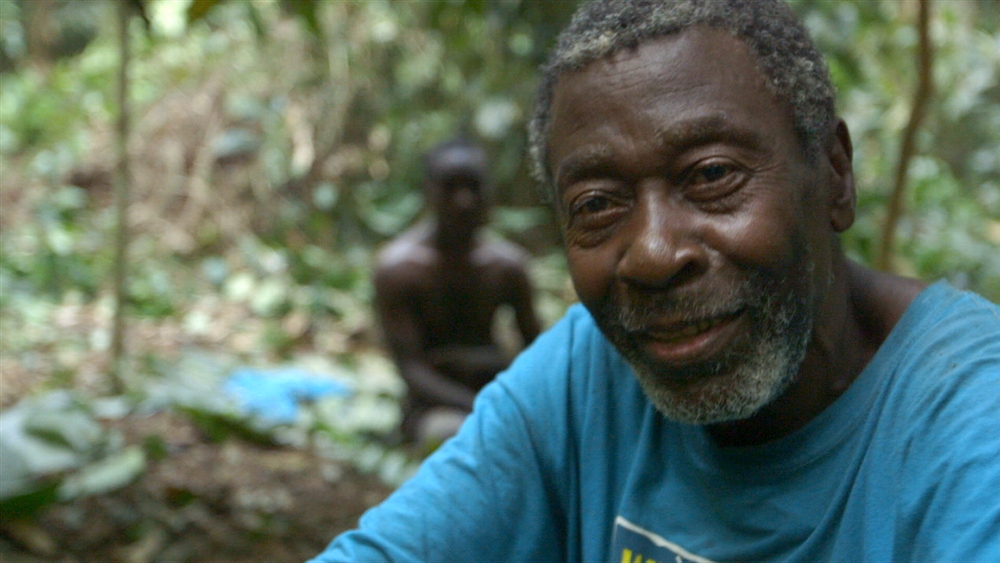 Donnerstag
8. November
17:00
---
FILMGESPRÄCH
with film subject Andrea Turkalo (via videostream)
---
---
---
Dzanga Bai (village of elephants) is a clearing in the rainforest in a remote corner of the Central African Republic (CAR). African Grey parrots swoop and rare Forest Elephants congregate here to bathe in the mud and drink the mineral-rich water. But the lush canopy in the Dzanga National Park is not enough to keep the elephants safe. Political unrest, poverty and greed fuel a poaching pandemic that threatens their very existence. Fifty thousand elephants live in the Central African Rainforest. Last year, 14,000 were illegally slaughtered for their ivory.
Against a backdrop of luminous natural beauty, pierced by callous human violence, a US biologist, a Bayaka tracker, a Bantu eco-guard, and an Israeli security contractor form an unlikely alliance. As their lives converge on the paths of the last wild herd of forest elephants in the Central African Republic, each will be tested by the realities of civil war and the limits of hope for the majestic animals they have committed their lives to study and protect. With unprecedented footage, Elephant Path / Njaia Njoku intimately captures the beauty and behavior of this rare and elusive species of elephant.
"Dzanga Bai is one of the wonders of the natural world." – Andrea Turkalo
"A beautifully crafted and poetic documentary" – eatdrinkfilms.com
"Riveting! Touching, important, beautiful…it opened my eyes" – KGO Radio